About Us
Morocco is the gateway to Africa, another continent, another culture, another place where time takes on another dimension.
Traveling through Morocco has a special charm, from its souks and medinas to its impressive natural spaces, from its great millenary cities to its mountains and deserts, its people, every point on the map, every place will surprise you.
We organize different types of trips, adapted to your needs, according to your  time and budget. We can offer you a tour wich already designed,or you can  choose  the one that you like therfore   we will advise you and help to design the one you are thinking about.
We like to focus on the details, hotels, meals, shopping, transport, activities; we can take care of everything,the only issue will be enjoying your trip.
We are not trying to convince you ;but our  customers will give you their testimonials and let you decide...
" We visited Morocco last year and me with one of the representatives of Africa Adventures Yunes by chance. He offered to help us and we were a bit reluctant at first. I must say I am so glad that we took up his offer as a guide. He was brilliant, he took us to see places we would never have gone to in Morocco. I would highly recommend him."
"We spend 5 days exploring Morocco with a guide 24/7 with us explaining and showing us the culture, the traditions and the landscapes. The combination of riads, hotel and jaima when we were at desert was very comfortable and we recomend this experience at all! The camels trip was amazing and as a recomendation is very useful to spend two nights as minimum at desert to fully explore. Our driver, Hicham is very friendly, helpful all the time and drive us to best places to eat tipical food! We will repeat!!!!"
" Since our arrived until our departure we have been involved within the history and culture from Morocco. We had a perfect guide that was with us all the trip! Without any doubt I recomend the tour from Africaventuras! We will repeat!!"...
Africa Adventures, your key to a new experience, contact us!
Why AfricaAventuras
Hello, adventurers, there are many of you who ask us about travel, prices, and guarantees, if there is any doubt, please read below  Read more
TestimonialsWhat clients say about us
La verdad es que es dificil destacar algo de nuestro viaje a marruecos porque ahi que ir para descubrir todos los lugares diferentes que puedes encontrar. Toda la hospitalidad y amabilidad de sus gentes. Gracias a todos en especial a Jonas, Hasan etc, etc que hicieron de nuestro viaje una experiencia inolvidable. Por supuesto volveremos. Gracias por todo.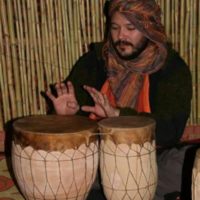 Javi
inolvidable...
Ya estamos de vuelta a esta realidad y dejado atrás unos días maravillosos que no será fácil olvidar, el porqué, es sencillo aquello era ÁFRICA. Me encantaría repetir las gracias a Kco y Alba por habernos preparado este viaje, por querer mostrarnos Marruecos, por su esfuerzo y empuje; pero no sólo a ellos, porque todos habéis hecho de este viaje haya sido tan especial, donde cada uno podremos contar una crónica distinta, donde 13 viajes distintos han coincidido en uno, donde las palabras MAGIA, AFRICA, CAJA NEGRA, MIERDA RICA, MORO, … y tantas más tienen más significados y recuerdos. Y aunque hoy es un día triste para mí, no quería de dejar de escribiros y deciros que repetimos cuando sea, ya sea aquí en Ma…, Madrid, María, Murcia, … o ande sea, que os he echado de menos y eso que aún no me he acostado. Un besazo enorme, un abrazo y hasta pronto.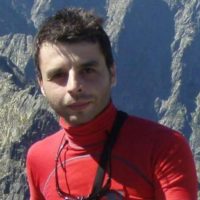 Lain, Abel
Hola amigos
Hemos pasado una semana con el equipo de Yunes,y a sido  lo mejor del viaje tanto por el confort y la atención que han tenido para que cada parada salga todo a la perfección,despues de tantos kilometros ,tantos paisages y toda la aventura con la versatilidad de haber estado con ellos es mas que aconsejable para conocer a este gran pais.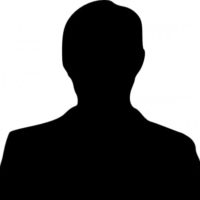 Alberto guevara
tanger-marrakech,inolvidable!!
Muchas gracias al equipo que compone africa aventuras,el chofer de lo mejor que hemos tenido y muy entregado a nosotros un 10 , y Yunes un profesional del turismo por Marruecos nos a tratado genial y la ruta muy satifactoria ,seguro que pronto volveremos para hacer otra ruta pendiente. Fuertes Abrazos amigos
Miguel carlos
Grandes como personas
View More reviews