About Us
Morocco is the gateway to Africa, another continent, another culture, another place where time takes on another dimension.
Traveling through Morocco has a special charm, from its souks and medinas to its impressive natural spaces, from its great millenary cities to its mountains and deserts, its people, every point on the map, every place will surprise you.
We organize different types of trips, adapted to your needs, according to your  time and budget. We can offer you a tour wich already designed,or you can  choose  the one that you like therfore   we will advise you and help to design the one you are thinking about.
We like to focus on the details, hotels, meals, shopping, transport, activities; we can take care of everything,the only issue will be enjoying your trip.
We are not trying to convince you ;but our  customers will give you their testimonials and let you decide...
" We visited Morocco last year and me with one of the representatives of Africa Adventures Yunes by chance. He offered to help us and we were a bit reluctant at first. I must say I am so glad that we took up his offer as a guide. He was brilliant, he took us to see places we would never have gone to in Morocco. I would highly recommend him."
"We spend 5 days exploring Morocco with a guide 24/7 with us explaining and showing us the culture, the traditions and the landscapes. The combination of riads, hotel and jaima when we were at desert was very comfortable and we recomend this experience at all! The camels trip was amazing and as a recomendation is very useful to spend two nights as minimum at desert to fully explore. Our driver, Hicham is very friendly, helpful all the time and drive us to best places to eat tipical food! We will repeat!!!!"
" Since our arrived until our departure we have been involved within the history and culture from Morocco. We had a perfect guide that was with us all the trip! Without any doubt I recomend the tour from Africaventuras! We will repeat!!"...
Africa Adventures, your key to a new experience, contact us!
Why AfricaAventuras
Hello, adventurers, there are many of you who ask us about travel, prices, and guarantees, if there is any doubt, please read below  Read more
TestimonialsWhat clients say about us
Unos de nuestros mejores viajes gracias a ellos, si al guía yunes (nuestro hermano berebere) y al gran chófer Carlos Sainz jeje Hamit. Ellos hacen que estos viajes valgan la pena, su amabilidad su carácter, todo. Hay que volver. \"\"Incluso nos montaron una mini boda berebere\"\" una pasada. Gracias por todo.
Jordi i Lola
Un viaje inolvidable
Hola...la verdad es que no es facil escribir algun testimonio por que todo es tan fascinante que es necesario vivirlo. Solo puedo agredecer a todos los amigos que conocimos alli por su trato tan hospitalario y amigable y bueno, por supuesto decirles que volveremos...A Jonas, a Hasan, a Kawta, en fin a todo el mundo por hacer de nuestro viaje una autentica aventura que jamas olvidaremos.
Javi (el de Mari Carmen)
Un viaje inolvidable...
Nuestro buen amigo YUNES, Alonso del desierto, para sus amigos de Alicante. Un chaval estupendo que se puede confiar con él.
vicentektm
un amigo del desierto
La verdad es que es dificil destacar algo de nuestro viaje a marruecos porque ahi que ir para descubrir todos los lugares diferentes que puedes encontrar. Toda la hospitalidad y amabilidad de sus gentes. Gracias a todos en especial a Jonas, Hasan etc, etc que hicieron de nuestro viaje una experiencia inolvidable. Por supuesto volveremos. Gracias por todo.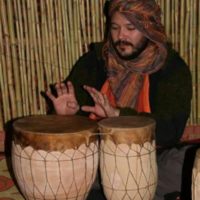 Javi
inolvidable...
View More reviews