About Us
Morocco is the gateway to Africa, another continent, another culture, another place where time takes on another dimension.
Traveling through Morocco has a special charm, from its souks and medinas to its impressive natural spaces, from its great millenary cities to its mountains and deserts, its people, every point on the map, every place will surprise you.
We organize different types of trips, Morocco desert tours, and Morocco excursions adapted to your needs, according to your  time and budget. We can offer you a tour wich already designed,or you can  choose  the one that you like therfore   we will advise you and help to design the one you are thinking about.
We like to focus on the details, hotels, meals, shopping, transport, activities; we can take care of everything, the only issue will be enjoying your trip.excursion in Morocco such as Fez tours, Casablanca tours, tangier tours and Marrakech tours
We are not trying to convince you ;but our  customers will give you their testimonials and let you decide...
" We visited Morocco last year and me with one of the representatives of Africa Adventures Yunes by chance. He offered to help us and we were a bit reluctant at first. I must say I am so glad that we took up his offer as a guide. He was brilliant, he took us to see places we would never have gone to in Morocco. I would highly recommend him."
"We spend 5 days exploring Morocco with a guide 24/7 with us explaining and showing us the culture, the traditions and the landscapes. The combination of riads, hotel and jaima when we were at desert was very comfortable and we recomend this experience at all! The camels trip was amazing and as a recomendation is very useful to spend two nights as minimum at desert to fully explore. Our driver, Hicham is very friendly, helpful all the time and drive us to best places to eat tipical food! We will repeat!!!!"
" Since our arrived until our departure we have been involved within the history and culture from Morocco. We had a perfect guide that was with us all the trip! Without any doubt I recomend the tour from Africaventuras! We will repeat!!"...
Africa Adventures, your key to a new experience, contact us!
Why AfricaAventuras
Hello, adventurers, there are many of you who ask us about travel in Morocco , prices, and guarantees, if there is any doubt, please read below  Read more
TestimonialsWhat clients say about us
Durnate la primera semana de Enero realice uno de los mejores viajes de mi vida; Marruecos. Y fue por ser un lugar maravilloso, por supuesto. pero también por la gente tan amable que encontré allí. Africa Aventuras fue la agencia que contraté. Yunes se hizo cargo absolutamente de todo su agencia fue estupenda. desde el momento de salir de , hasta ves y todo el valle, Yunes y su equipo estuvieron pendientes de cada situación. Durante el trayecto en Carro, Hassan , el conductor del carro fue increhible: es un tipo demasiado respetuoso que siempre quiere que uno este bien. después encontramos a Yunes y estaba pendiente de todo. Después Yunes se encargo de conseguirme transporte hacia fes y me contacto con un gran amigo suyo quien me atendió en su hotel. Desues de marrackech estuvimos en el Valle del Dra e hicismos el paseo en dromedario y la dormida en el desierto. el trayecto en carro fue increíble; bastante comodo pues el carro era excelente y cada restaurante y sitio que parábamos fue perfecto, no hubo problema con ninguno. en radiad fue un gran viaje. yo diría que el mejor, y concluyo diciendo no solo por el sition sino por el servicio de Africa Aventuras. ellos hicieron el paseo increhible. Aconsejo 100% esta compañía para quien quiera viajar a Marrueos. Yunes es un gran tipo que sabe como estar pendiente de las personas y aconsejarlas para que tengan el mejor viaje posible.
Francisco
Colombia
Incredible experience with AfricaAventuras. Our guide Jammal was very nice and he made the trip very funny! Also Younes helped us for any question we had. A perfect trip to feel the culture, traditions, food, dancing, etc. The desert was a place for reflection and disconnection perfect for us! I really recommend it!.
Beatriz
Spain
La verdad es que es dificil destacar algo de nuestro viaje a marruecos porque ahi que ir para descubrir todos los lugares diferentes que puedes encontrar. Toda la hospitalidad y amabilidad de sus gentes. Gracias a todos en especial a Jonas, Hasan etc, etc que hicieron de nuestro viaje una experiencia inolvidable. Por supuesto volveremos. Gracias por todo.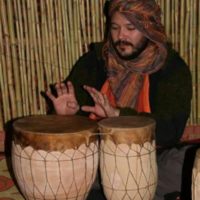 Javi
inolvidable...
Hola Yunes!!! lo pasamos increible, realmente fue un viaje inolvidable! y te lo digo muy sinceramente, desde que estoy en europa ha sido lejos el mejor de mis viajes! Muchas gracias por todo, te lo agradezco muchísimo. De todas maneras voy a recomendar tu empresa a mis amigas y conocidos, asi que mil gracias! en todos los lugares que estuvimos, todos se portaron un 10!. Mucha suerte en todo! Saludos,
Ana – Chile
un viaje inolvidable!
View More reviews