About Us
Africa Aventuras has been conceived as a way of bringing closer the life and traditions of Morocco to all the people who want to experience something different. With us, you have the opportunity to know in depth the great variety of landscapes and the amazing hospitality of the people of this nearby country.
We have plenty variety of package offers you could really enjoy your holidays with, as well as a developed adaptation capability to your individual requires in order to make your trip in the Maghreb become the very close to all you have been dreaming of.
Every new travel with you means a new gratifying adventure for us. Come and meet us...
Why AfricaAventuras
Hello, adventurers, there are many who ask us for travel, prices, and guarantees, if there is any doubt, keep reading Read more
TestimonialsWhat clients say about us
Costa Rica presente,la familia Espinoza Tapia complaeida totalmente en una experencia,aventura con nuestros excelentes compañeros de viaje Yunes y Moha Gracias Marruecos por este conocimiento adquivido Gracias Gracias
Rodolfo , Maritza y Melisa
Gracias desde costa rica
La verdad es que es dificil destacar algo de nuestro viaje a marruecos porque ahi que ir para descubrir todos los lugares diferentes que puedes encontrar. Toda la hospitalidad y amabilidad de sus gentes. Gracias a todos en especial a Jonas, Hasan etc, etc que hicieron de nuestro viaje una experiencia inolvidable. Por supuesto volveremos. Gracias por todo.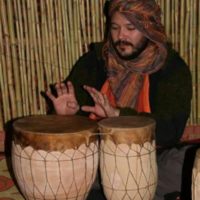 Javi
inolvidable...
Mensaje : De parte de Myrtha y mía, puedo decir que de Erfoud nos llevamos un amigo y un guía estupendo. Los sitios, como siempre, preciosos y la gente espléndida. África Aventuras sabe como organizarte un viaje en condiciones de acuerdo con tus gustos y preferencias, y doy fe de que lo hacen perfectamente. Yunes, te esperamos por aquí! Un abrazo amigoo!!
Manu y Myrtha – Granada
África Aventuras
HOLA, LA EXPERIENCIA FUE INOLVIDABLE!!!!! DESDE SU GENTE HASTA EL PAISAJE ME RESULTARON ENCANTADOR, MUY AMENOS Y SERVICIALES. EL GUIA SIEMPRE DISPUESTO ANTE CUALQUIER INQUIETUD DEL TURISTA Y POR LOGICA NOS HACE VIVIR ESTA EXPERIENCIA COMO "UNICA".....SE LOS RECOMIENDO PARA SU PROXIMO VIAJE....EN MI ESTA REGRESAR DENTRO DE POCO TIEMPO. GRACIAS SHUKRAN YUNES.....MARRUECOS SIGUE LATENTE EN MI CORAZON.
VERONICA MALAK
UN SUEÑO HECHO REALIDAD