Hola Yunes, Soy Anabel, la profesora de Murcia, amiga de Alba y Kco, que estuvo hace poco en Marruecos. He de decirte que ha sido un viaje inolvidable y que tu país me ha encantado.Después del desierto y de despedirnos de ti, los ánimos estaban un poco bajos, pero nos encantó también la zona de las cascadas de Ouzoud, Volubilis y Marrakech. Aunque ya sabes que el desierto es lo mejor. Gracias por aquellos días tan maravillosos. Sucran por todo, amigo. Juan y yo te estamos muy agradecidos por todo. Un saludo,
Anabel
un viaje inolvidable
Hola...la verdad es que no es facil escribir algun testimonio por que todo es tan fascinante que es necesario vivirlo. Solo puedo agredecer a todos los amigos que conocimos alli por su trato tan hospitalario y amigable y bueno, por supuesto decirles que volveremos...A Jonas, a Hasan, a Kawta, en fin a todo el mundo por hacer de nuestro viaje una autentica aventura que jamas olvidaremos.
Javi (el de Mari Carmen)
Un viaje inolvidable...
He estado en Marruecos en 4 ocasiones, y quería enseñar este maravilloso país a mis padres. La gente de AfricaAventuras preparó el viaje perfecto. La ruta muy bien elegida, los hoteles fantásticos, el desierto inolvidable... y siempre tratados como de la familia por Youness, Yussef y Luis. Moltes gràcies per tot. Fins aviat!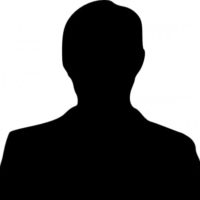 Xavi Grip4x4
Trato familiar
We visited Morocco last year and me with one of the representatives of Africa Adventures Yunes by chance. He offered to help us and we were a bit reluctant at first. I must say I am so glad that we took up his offer as a guide. He was brilliant, he took us to see places we would never have gone to in Morocco. I would highly recommend him.
Paul